Netflix's 'Veronica' Is So Scary, It's Making People Turn It Off Half Way
Horror movie fans are being pushed to their limit by a new Netflix original, with many having to turn it off halfway through as it's so scary.
One of the biggest names in modern Spanish horror cinema, director Paco Plaza (co-creator of the [REC] films), released his latest movie, Veronica, on Netflix this week with zero advance notice.
"Veronica," a Spanish original directed by Paco Plaza, tells the story of a teenage girl who tries to make contact with her dead dad using a Ouija board during a solar eclipse.
She calls on her friends Diana and Rosa to help her out, and initially the girls try to reach out to Diana's dead boyfriend.
But in typical horror film fashion, things don't go to plan and Veronica passes out during the seance.
Over the next three days all sorts of freakish things start happening, with unnerving sound effects, sudden flying objects and a seriously creepy chain-smoking blind nun all ramping up the fear factor.
Many viewers have taken to Twitter in their droves to admit they can't cope with watching it.
Started watching Veronica on Netflix (huge REC fan so interested in anything Paco Plaza is involved in) but the demon walking down the hallway scene freaked me out so much I had to turn it off… #SuchAWuss pic.twitter.com/4oCcjQUJST

— Matt (@weyland76) February 25, 2018
I nearly peed my pants watch Veronica on Netflix last night. Yet another reason to NOT do a Ouija board!!! #Veronica

— Sammy1973 (@HorrorReader) March 2, 2018
Ok, I'm watching #Veronica on my own. I've nearly had to turn it off twice… I'm only halfway through.

— Natalie Lester (@NatalieLester1) March 1, 2018
Lol last night I was trying to watch Verónica a horror movie so I cleansed myself first and then at scary points the a/c kicked on and the ice machine rattled. I was like hell tf no and turned it off.

— Se'mana aka Mx. Semee (@SemanaThompson) May 10, 2018
I'm a little late… but watch Veronica, I had to turn it off because I was too scared 😭

— honey bunny (@clarissaramir) May 7, 2018
Part of what makes "Veronica" so terrifying is that is is based on a true story.
In 1992, Madrid police investigated the mysterious death of a young girl, who passed away in hospital shortly after meddling with a Ouija board.
The case was never really solved and remains "unexplained" to this day.
Spooky!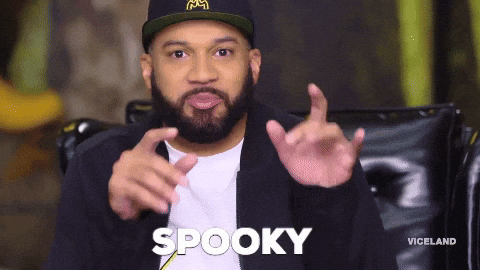 Disclaimer:
We do not allow users to post content which is copyright and We take strict actions against the users who post infringement content on our website.Although we do not host any content, users post embed videos from 
youtube
, 
facebook
, 
Dailymotion
 and 
Vimeo
 and are moderated before posting but we still take strict action against the copyright videos posted.If you are an official representative of any company whose videos are posted illegally on our website or you think some video infringe the copyright then you can simply send an email to 
info@thesuccess.pk